Better EHR Studio has a new update. The latest version brings about a set of new features and functionalities that will help streamline and expedite the content-building process. The latest update includes several upgrades, among them are presets in the content manager , brand-new widget configurator, and support for multiple repositories in the Content Manager.
As an integral part of the Better Digital Health Platform, Better EHR Studio is a low-code development environment that enables users to create medical content, even without coding knowledge. The content-building process can often be daunting and time-consuming but with Better EHR Studio, users can effortlessly add and rearrange fields with drag and drop functionality, configure a widget or retrieve the data from other sources with just a few clicks. Once the user is satisfied with the outcome, they can publish content to production with just one click.
The latest update to the Better EHR Studio includes several upgrades, among them are presets in the content manager that enable an effortless configuration of the widgets. Once the widget is configurated, it can be saved as a preset, so the next time when the need for a widget arises, the preset can be selected, and the widget will be ready for immediate use.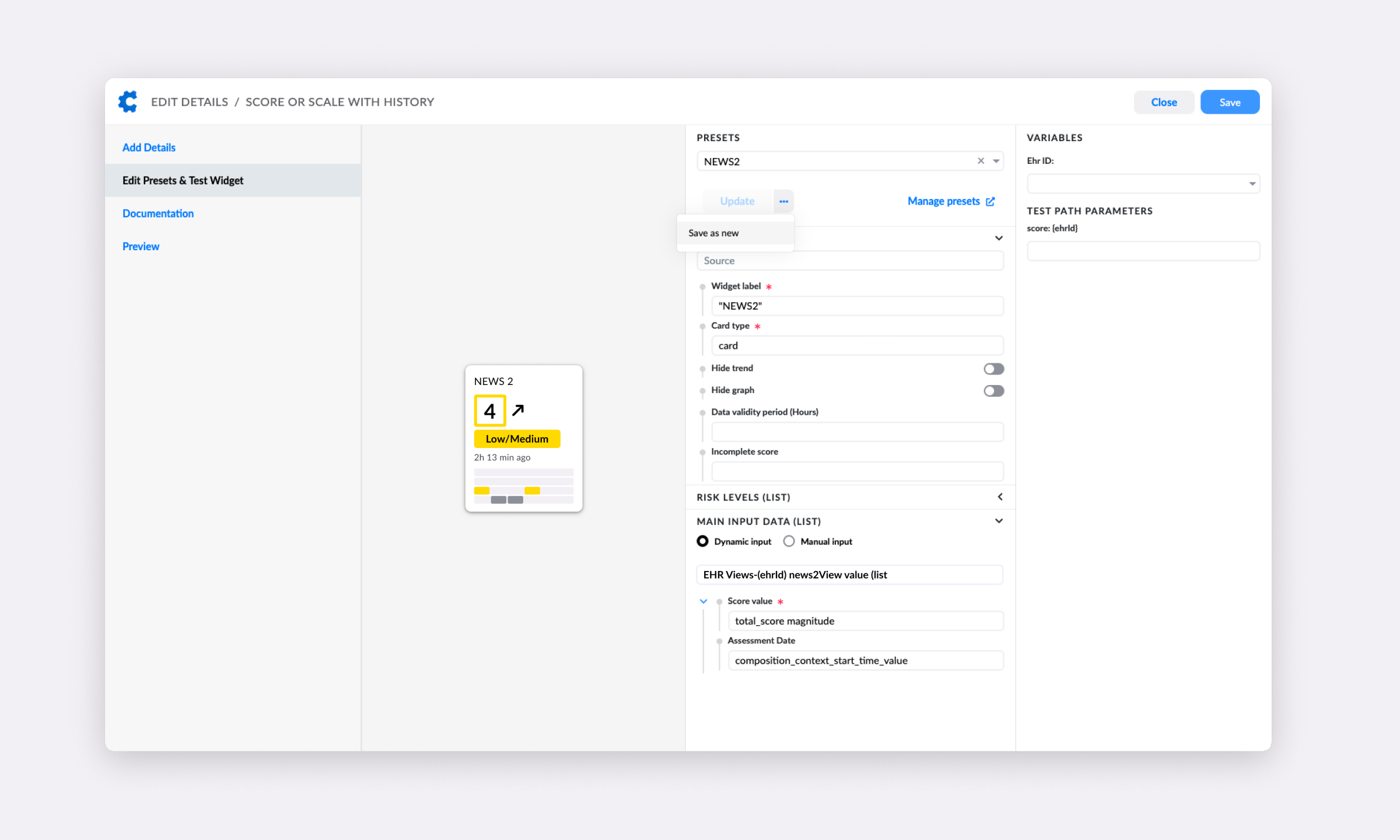 Experimentation meets creativity with the brand-new widget configurator. This playground serves as a dedicated space where widgets can be set up, real-time changes can be visualised, and configurations can be fine-tuned. An immersive environment offers the possibility to explore different options, adjust variables, and instantly witness each modification's impact. The widget configurator enables users to perfect the widgets with ease and flexibility.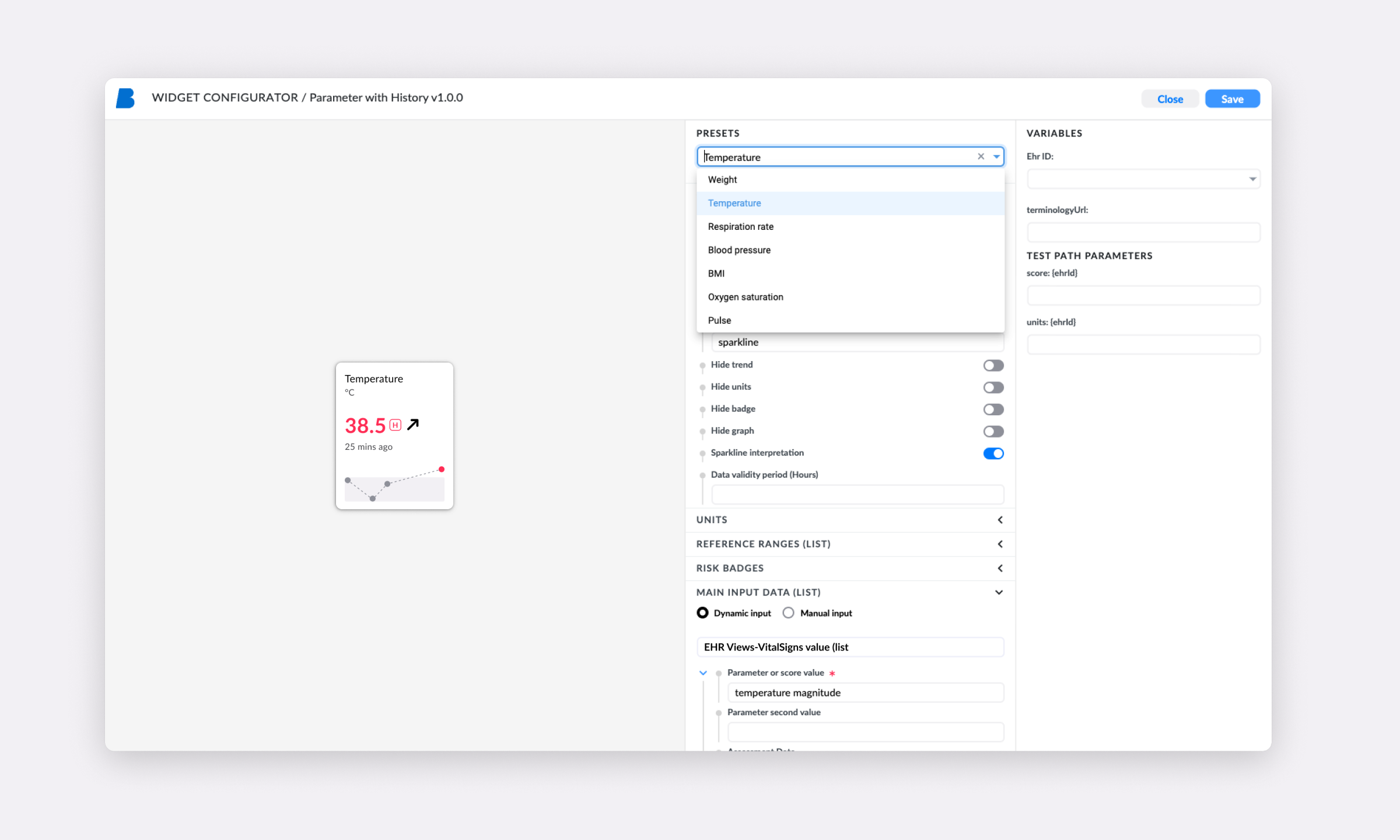 Managing content across different organisations can be difficult. That is why we have introduced support for multiple repositories in the Content Manager. It enables seamlessly navigating and controlling content from various repositories, all within a unified interface. Whether users are dealing with separate projects, teams, or environments, our enhanced Content Manager simplifies the workflow by consolidating multiple repositories into one cohesive view.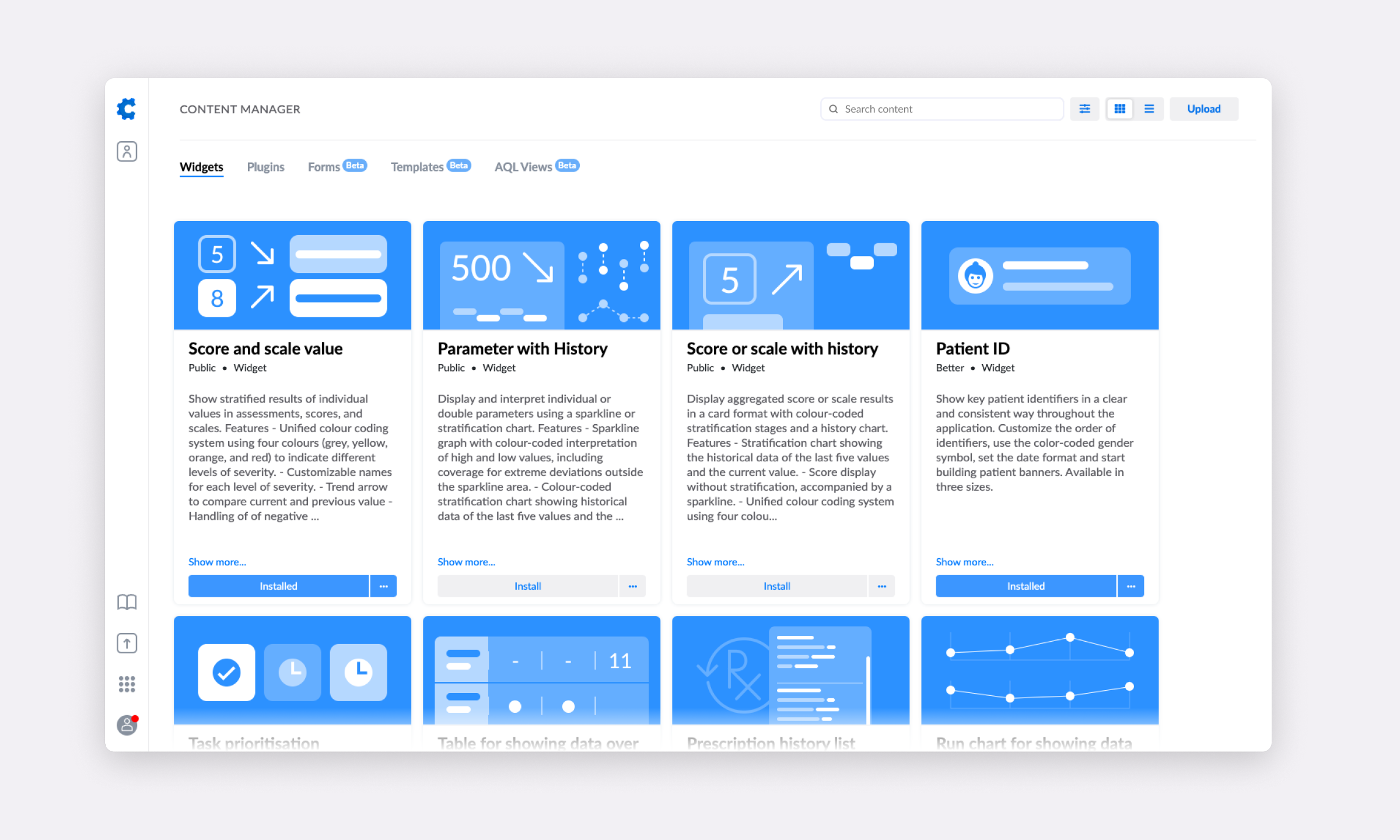 "We are thrilled to announce the newest release of Better EHR Studio. The latest update brings a range of exciting new features and enhancements. This update reflects our dedication to providing exceptional user experience and addressing the evolving needs of our customers. With the latest features and improvements, we aim to empower our users with greater flexibility, efficiency, and control over their content-building processes. We believe that these additions will streamline workflows, foster creativity, and ultimately drive better results for our users. We look forward to the positive impact this update will have on our users and their ability to create outstanding content," said Benjamin Muhič, Better EHR Studio team lead.
The new 3.7 release has also improved the performance and usability of the EHR Studio and fixed some issues for an even better experience. A complete list of all the new features and bug fixes can be found in the Release notes.
Discover more about Better
Better transforms healthcare organisations with Better Platform, their market-leading open data platform, the Better Meds electronic prescribing and medication administration solution, and Better's low code Studio, which allows applications to be built rapidly at a fraction of the cost. The company's solutions are putting organisations in control of their data, workflows, and transformation plans, all with the aim of simplifying the work of care teams and improving lives. Better has provided solutions across more than 20 markets, and Better Platform securely supports over 30 million patients.