Participe no 3º encontro do Digital Health Portugal em 2021 para tomar o pulso a um ecossistema indispensável para a recuperação económica.
Agenda
10:00 (Acesso exclusivamente por Zoom)
Abertura de sala Zoom / Opening Zoom room
Networking entre os participantes em salas paralelas / networking with other zoom participants
10:30 (Em direto no canal Digital Health Portugal no Youtube)
Boas vindas e apresentações / Welcome and opening addresses
10:45 Parte I – Apresentação do Barómetro Digital Health Portugal
11:00 Painel de debate com especialistas convidados / Panel discussion with invited experts
11:50 Descanso / Break (10′) Salas paralelas para networking entre os assistentes na sala Zoom.
12:00 Parte II – Boosting Digital Health in Portugal
12:30 Sessão de encerramento / Closing Session
13:00 Final do evento / End of meeting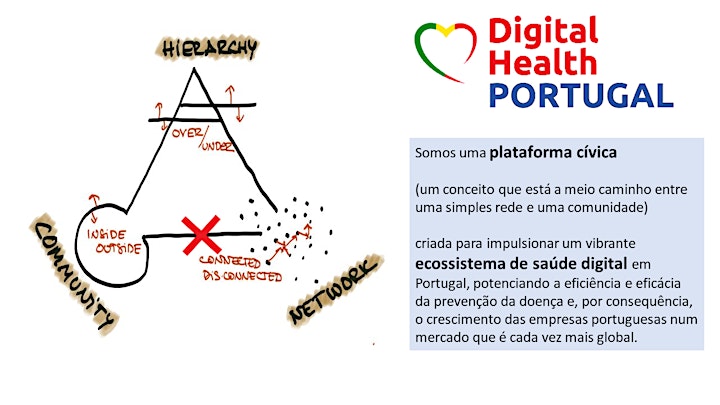 Acerca do Digital Health Portugal
O Digital Health Portugal, assume-se como uma plataforma cívica (um conceito que está a meio caminho entre uma simples rede e uma comunidade) para impulsionar um vibrante ecossistema de saúde digital em Portugal, potenciando a eficiência e eficácia da prevenção da doença e, por consequência, o crescimento das empresas portuguesas num mercado que é cada vez mais global.
Saiba mais sobre as pessoas que participam nesta iniciativa: aqui. https://www.youtube.com/embed/fdIqvxKwtsk
Health Data Forum Global Summit
O nosso último Global Hybrid Summit teve lugar na invicta cidade do Porto nos passados dias 27 a 29 Outubro.
O objetivo deste encontro foi o de combinar as diferentes perspectivas de cientistas de dados, profissionais de saúde, pacientes e governança para encontrar o consenso necessário para a próxima geração de sistemas de saúde.
Assista às apresentações aqui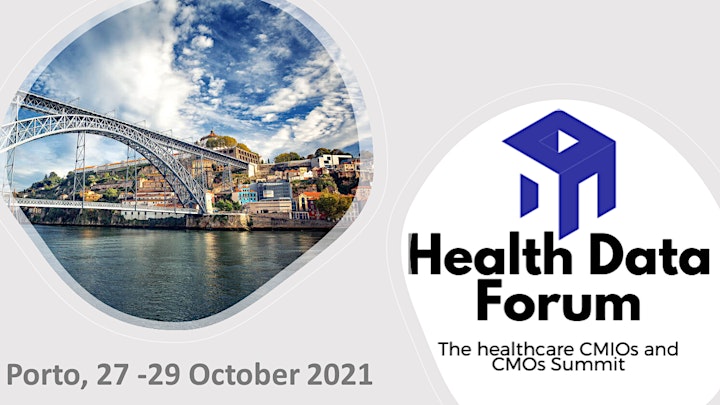 Apoio e Patrocínios