September 2019: Cáritas Coimbra introduce 'Beatriz', one potential persona that can benefit from the SmartWork system
Making use of personas and user scenarios developed from consultation with end users and a detailed literature study, SmartWork partners have been working together to define user needs for the SmartWork system. These user needs have been transformed into user stories that form the basis of the system architecture and technical specifications of the SmartWork system.
---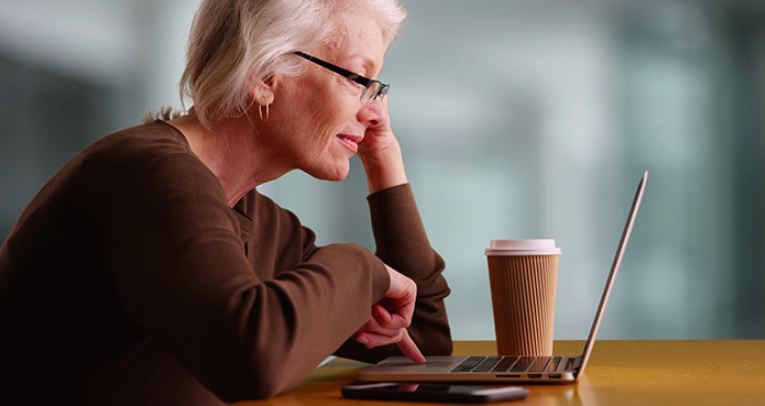 Meet 'Beatriz', one of the personas featured by Caritas Coimbra, where the SmartWork project has prompted much discussion amongst workers aged 55+ on what they find essential to have a better quality of life and better working conditions.
Beatriz is a Portuguese office worker who just turned 57 last month. She changed to office work a few years ago, after a long time working in home care services.
Beatriz has been working in Caritas Coimbra since the beginning of her career and she used to deliver the lunchboxes to the older adults at their houses, as well as supporting them in their daily tasks and to engage in some social activities.
This was quite a challenging job in terms of physical activity, and after some recurrent back injuries, Beatriz participated in a specific training programme that allowed her to apply for administrative work in the office.
Despite being in the office now, her health conditions, many derived from her previous work and the weights she had to carry, still bring her chronic pain and cause some difficulties in performing her job in the most efficient way. More than that, they seriously impact on her happiness and quality of life and make her consider if she should apply for early retirement.
Beatriz was very pleased to hear about the solution that the Smartwork project is developing and will be piloting soon in Cáritas, and she is excited to think she may be involved! HealthyMe, myWorkability, ubiWork and workCoach services will hopefully enable her to have a more balanced lifestyle and better working conditions.
Stay tuned to check Beatriz's assessment in the future!
The development of Beatriz's story, and other user stories, help SmartWork partners to capture relevant information from the user's perspective before deriving and detailing functional requirements and features of the SmartWork system. User stories provide a narrative of how a system is or will be used, described in terms of natural language. It is the last layer before starting the definition of the use cases and requirements that the SmartWork system should meet in order to implement the desired system meeting the needs of all stakeholders.
SmartWork partners will provide an update on the personas and the role of user stories as the project progresses towards the semi-controlled trial and larger field trials due to take place at the offices of Cáritas Coimbra and Aarhus Municipality in 2020 and 2021.
Keep up to date with SmartWork progress @SmartWorkEU and Sign Up to the Newsletter.
Questions? Contact smartwork@echalliance.com
---
Article Source: http://www.smartworkproject.eu/feature-blog-post-user-stories-highlight-the-need-for-a-smartwork-system/