We talk a lot about technology. However, for technology to truly be effective, you need a powerful strategy behind it. Star's Director of Strategy & Insight discusses the rise of new healthcare business models and how these partnerships fuel growth and create opportunities for all industry players to ramp up their impact, increase profitability and help more people with their products.
New contracting, partnerships and business models are redefining the healthcare business landscape. Behind them are a broad mix of pressures including government and payer demands to demonstrate improved outcomes and patient experiences while controlling rising costs. In addition, healthcare is becoming increasingly decentralized and pushed toward the edge as the need for patient autonomy fuels further demand for digital healthcare solutions.
These transformations, among additional change drivers including technological advancement, informed and active patient/consumers and new telehealth reimbursement codes, are sowing the seeds of a more closely interconnected business environment.
Examining the major healthcare business segments – MedTech, Pharma and Payers – we see new value arrangements that are helping not only unlock business opportunities but also navigate regulatory and other traditional challenges within the industry. Delve into what's driving this change, the advantages of payment innovation, new business models and partnerships and recommendations to enhance your strategy in this article.
The forces fueling new business models in healthcare
Whether a pharma incumbent, software as a medical device pioneer or a MedTech start-up, all forward-thinking companies should focus on their product's value proposition and capabilities, regulatory and go-to-market strategy, as well as integration into the technology ecosystem.
These are standard for any business involved in HealthTech. Nonetheless, five forces, in particular, are driving interest in new payment models:
Shifting market dynamics: rising cost pressure from healthcare consumers and payers and the consolidation of healthcare systems into accountable care organizations networks both enables coordinated care and drives down prices as a result of increased bargaining power.
Regulatory changes: new telehealth and digital medical device reimbursement pathways, increased interoperability requirements, changes to Medicare and other billing codes are creating new incentives for technological development and sector partnerships.
Healthcare transformation: moving care away from hospitals and into the home along with shifting toward preventative and virtual care has disrupted in-person delivery.
Technological evolution: MedTech, DTx, SaMD, digital healthcare, remote monitoring devices, IoMT and AI are changing care delivery and workflows across the board.
Value-based care: the move away from fee-for-service has created new payment and reimbursement models for public and private plans. Now, providers shoulder more responsibility for quality outcomes, especially with rising pressure from accountable care organizations and governments
The win-win effect of payment innovation
New payment models benefit providers, payers, pharma and MedTech manufacturers. To start, by entering into contracts with MedTech companies, providers and payers can shift some of the financial risk and need to demonstrate evidence-based improved patient outcomes onto them. As such, we can see improved care quality and enhanced patient experiences through these aligned incentives, leading to lower care costs benefiting payers and patients.
Medtronic is one of many examples. They adopted a risk-sharing approach in their contracts with 1000 hospitals. Their TYRX Cardiac Absorbs Antibacterial Envelope for cardiac implantable electronic devices is designed to help lower infection and mortality rates, to reduce associated cost of care expenses. If TYRX fails to prevent infection, then Medtronic has to reimburse hospitals for a portion of these expenses.
This is just one example of the types of new business models and partnerships in the healthcare industry. Whether it's gain sharing, device-as-a-service, monitoring-as-a-service, management and operations outsourcing, we'll continue seeing more agreements like these proliferate across healthcare.
While it may seem MedTech companies face greater pressure to meet value-based care goals in these arrangements, there are numerous advantages resulting from forming partnerships, including:
Greater sales volumes and reduced market risk: by partnering with payers, MedTech companies can get direct access and referrals to healthcare network members.
Better access to user data to inform product evolution: stronger relationships with providers and user data sharing agreements enable MedTech manufacturers to get a firsthand look into how their product is being used.
Stronger relationships with customers and increased barriers to switching to other products: direct recommendations from payers and providers strengthen customer trust and create a cost incentive for them to stick with certain products.
Increased market share through wraparound solutions: with a locked-in market, MedTech companies can sell complementary products such as remote patient monitoring, health journals, diet tracking and other services.
Price erosion protection: these partnerships protect against competitors with similar products lowering prices by creating fixed contracts.
Improved R&D efficiency: MedTech manufacturers can have a clearer picture of their end users to iterate and evolve their solutions as necessary.
Enhanced business decision-making: with greater data access, stronger payer-provider relationships and streamlined sales pipelines, MedTech companies can achieve a greater understanding of market dynamics and how to position, manage and grow their business.
These advantages apply to all MedTech manufacturers operating in both the regulated and non-regulated spaces. In addition, companies with patient-facing applications can unlock direct access to healthcare consumers to drive visibility, adoption and trust.
Most importantly, providers often hesitate to adopt new technology (especially when reimbursement is an issue). When MedTech manufacturers can work directly with payers and patients, they navigate this challenge to build market adoption and gain traction with the providers they seek to win over.
New business models and partnerships across the healthcare industry
Almost every day, value-driven healthcare partnerships emerge among players in the market. Below are a few notable examples of these models:
Digital health providers with large-scale employers
Employers have a strong incentive to keep their employees healthy. More than 90% of business leaders report that promoting employee health affects productivity, performance and presenteeism.
One example is Calm. 1500+ organizations, including Lincoln, Universal Music Group and Kraft Heinz, have adopted the platform as part of their employee wellness programs.
The benefits for Calm and employers have been remarkable. Calm now has access to millions more users without navigating the complexities and expense of regulatory approval. Meanwhile, employers have a cost-effective way to improve employee mental health and reduce burnout leading to potential knock-on effects, including less absenteeism and increased presenteeism.
B2C2B approaches like these have proven effective across digital healthcare, particularly with pharma. It's a way for companies to get paid and overcome rigid benefit categorization and designs. They can even market to the payer's members or employees, as in the case of companies like Calm.
Teladoc is perhaps the most noteworthy example of these types of partnerships. They offer a subscription-based model in which "clients" (employers) negotiate plans based on their number of employees and pay a fee per user to access Teladoc's services – regardless of whether they are used or not – in addition to a consultation fee. This brought in large revenue especially in relation to service utilization, helping Teladoc drive a 69% revenue CAGR in the past four years.
Digital health platforms and clinical practices
We've seen an incredible impact from partnerships bridging the gap between mental health accessibility and mental health networks.
Headspace acts as an early-stage indicator for people with mental health issues. They have partnerships with mental health practices and health networks like Solera Health that allow them to qualify, screen and direct prospective candidates to a mental healthcare provider. These providers then pay Headspace a fee per each patient they receive adding to its subscription and B2B revenue. Meanwhile, Solera receives more distribution channels for its services. As such, Headspace can supplement Solera's other programs including chronic conditions and behavioral health helping to boost user engagement and increase revenue.
This arrangement has been effective in helping patients get the care they need while fostering Headspace's long-term relationships with payers. Moreover, the partnership can continue evolving as it has a baked-in capability to facilitate provider consultations directly through the Headspace platform, further closing the gap in mental healthcare accessibility.
Medical device manufacturers and data management platforms
Beyond payer partnerships, there has been increased collaboration throughout the HealthTech and medical device development industry. For example, Dexcom has been working with Glooko for several years to deliver jointly-developed digital healthcare solutions for people with diabetes. The work combines Dexcom's hardware and deep diabetes knowledge with Glooko's platform and analytics expertise through a data-sharing agreement.
With this agreement, Glooko can passively collect data through cloud integration from Dexcom CGMs (continuous glucose monitors) rather than HCPs having to wait until patients manually sync their data. This on-demand access enables providers to make faster and more-informed clinical decisions. At the same time, Glooko is offering fee-based population health management services to provider networks and payers which as a value proposition drives device sales for Dexcom to provider networks. The result is a net benefit at each level of the relationships between providers, patients, Dexcom and Glooko.
Further, the non-exclusive partnership has helped Dexcom promote greater control over data and enhanced self-management and clinic-based care. Since entering into the arrangement, the companies have reached 6000+ clinician users and millions of patients. Moreover, partnerships like these have been pivotal for Glooko's growth, helping them secure $101M in funding and become one of the key players in what's projected to be a $47.83B digital diabetes management market.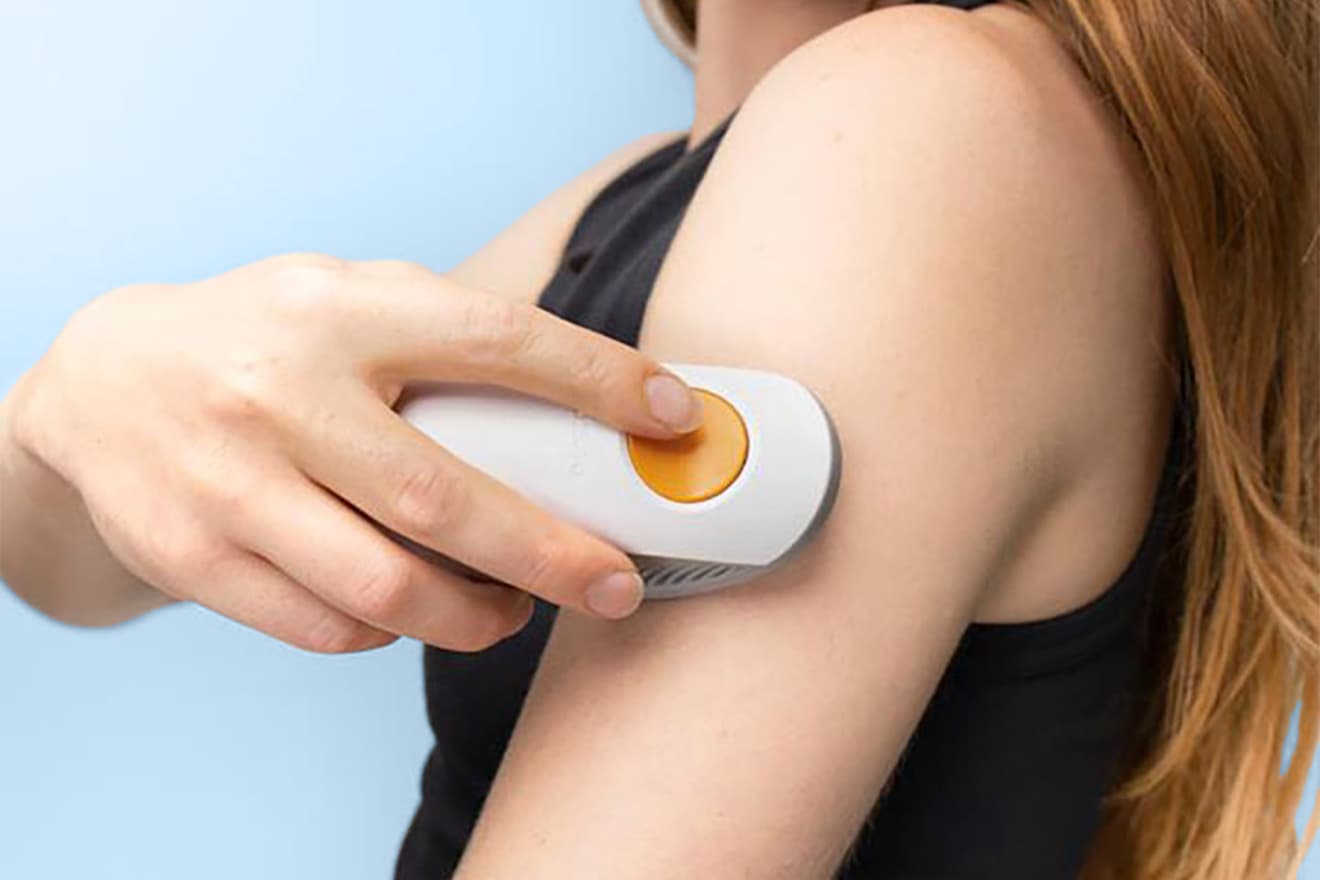 Pharma acquiring digital health startups
Across pharma, we've seen more and more interest in digital health. In addition, there's been a growing realization that pharma needs direction in the space to be nimbler, embrace new technology-driven opportunities, avoid losing market share to startups and improve its value proposition to payers through reducing medical non-adherence and other costs.
Moreover, pharma has grown increasingly interested in digital therapeutics both as standalone and companion treatments. DTx is a fast-emerging space and one of its key advantages is that development time is much shorter and less expensive compared to a biopharmaceutic. This year, Sanofi signed a $30M deal this year with DTx provider DarioHealth to develop solutions on Dario's platform to expand its reach into the health plan and employer markets.
AstraZeneca (AZ) is another example of an institutional pharmaceutical company embracing acquisitions to create more internal agility and get access to new technologies. They recently invested $33M into the digital health company Huma Therapeutics. As part of the agreement, AZ sold its disease management platform to Huma with the terms focused on creating apps on the platform for different therapeutic areas. The benefits include achieving earlier diagnoses and treatments for chronic disease patients while helping AZ become more responsive to the fast-paced technology ecosystem.
How to adopt new healthcare business models
Companies are moving quickly to develop strategic capabilities for these new arrangements. The current scenario presents healthcare organizations with a vast array of opportunities to build quantifiable data-driven solutions to solve the needs of key stakeholders. To succeed in the competitive landscape, it's imperative to embrace innovative new business models.
Begin your journey with these considerations:
Define the business case and partnership model up front: we often see companies who haven't spent enough time focusing on this, creating challenges down the line. Start with your business model as your foundation before initiating any technology project.
Explore who to partner with: what goals are you solving for? Are you a pharmaceutical company looking to move faster or a MedTech manufacturer looking to develop new digital capabilities? Understand your needs and find complementary software companies, healthcare systems and payers.
Understand what services to offer: the combination of services should demonstrate efficacy in the relevant therapeutic area. If your solution outperforms competitors, you may be able to offer it as a standalone. Still, it's often worth exploring add-on services such as RPM, data collection and companion apps that promote adherence and healthy lifestyles.
Ensure you have the technology in place: technology and data, in particular, are key differentiators in the modern landscape. Equip your business with the right tools for your agreement and product.
This is truly an exciting time in healthcare. Partnerships like these are tackling the enormous challenges we face each day. With careful attention to these considerations and openness to new models, healthcare companies can grow new business that fuels leadership, value and truly impactful change.
Discover more about Star:
Star is a global technology company that connects strategy, design and engineering services and helps companies to accelerate their product innovation. Our team of strategists, designers and engineers share an underlying passion for co-creating purposeful MedTech and digital healthcare products that bring value to people's lives worldwide.